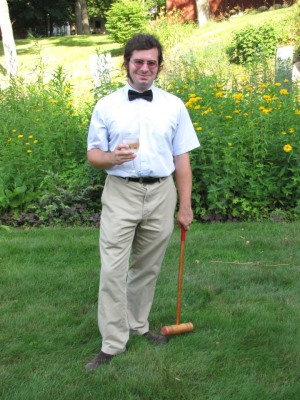 Office Hours, Fall 2017: Mon 12 – 1 pm, Wed 3 – 4 pm and by appointment
Office: Wood Hall Rm 3C (Basement level)
A Connecticut native, I received my BAs in political science and history from Guilford College in Greensboro, North Carolina, in 2009. I began my MA work at UConn in 2010, under Janet Watson. I received my MA in 2012 and am now continuing work for my PhD. My areas of interest are nationalism and decolonization in twentieth-century Britain.
I am a member of Phi Alpha Theta and the New England Historical Association. My non-academic interests include Soviet science fiction, zombie video games, and cats.
Selected Presentations
"Transnational Nationalism: A Caribbean Context." Northeast Conference on British Studies, University of Connecticut, October 2013.
"Reflections on the Revolutions in Britain." Cornell Political Theory Graduate Student Conference, Cornell University, April 2012.
""Rather Reminiscent of the Old Imperialism": The Legacy of Ireland in Indian and Palestinian Independence." Northeast Conference on British Studies, College of the Holy Cross, October 2011.
"Two-Nation Toryism: The Conservative Use of Minorities in the Thatcher Era." New England Historical Association Biannual Conference, University of New England, October 2010.
"Orwell, Churchill, and the Socialist State: Unveiling the Political Debates within the Satires of Animal Farm and Nineteen Eighty-Four." North Carolina History Thesis Conference, Duke University, March 2009.