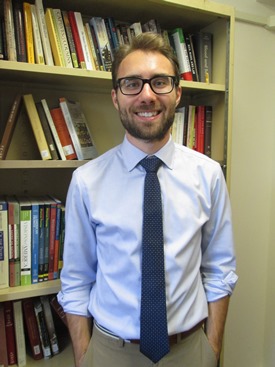 A Connecticut native, I graduated from the University of Connecticut with a B.A. in History and Anthropology in winter 2008. I am presently conducting research for my dissertation, which is titled: Watershed Decisions: The Environmental History of the Creation of the Quabbin Reservoir, 1870-1945. Designed to vastly expand the water supply of metropolitan Boston sixty miles to the east, the Quabbin Reservoir brought about a radical transformation of the communities and land in the Swift River Valley of western Massachusetts. To build this 412 billion gallon reservoir, the Massachusetts General Court disincorporated four rural towns, and removed 2,500 people, 7,500 graves, and all structures and vegetation from 187 square-miles of the valley. In its financial cost and geographical scale, the Quabbin Reservoir dwarfed all previous public works projects in the history of the Commonwealth. By examining the environmental values held by the people of this rural region as well as those held by the engineers, foresters, and landscape architects who modified this valley for the benefit of metropolitan Boston, my dissertation offers insights into conservation, land use and the relationship between city and country in late-nineteenth and early-twentieth century Massachusetts.
My primary advisor is Robert Gross and my associate advisors are Christopher Clark and Peter Baldwin.
In 2014, I was an Andrew W. Mellon Fellow at the Massachusetts Historical Society.