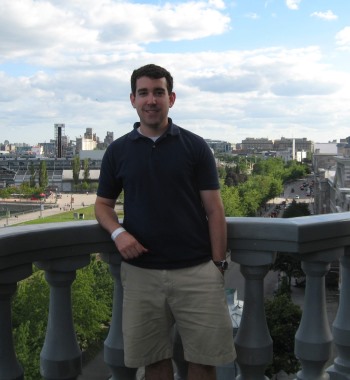 Originally from Manchester, NH, I graduated from Connecticut College with a B.A. in History and Government in 2007 and received my M.A. in History from the University of Connecticut in 2011.  I also hold a certificate from Connecticut College's Holleran Center for Community Action and Public Policy.
In addition to teaching in classroom environments, I have worked for a variety of museums across New England, including the McAuliffe –Shepard Discovery Center in Concord, NH; Mystic Seaport: The Museum of America and the Sea in Mystic, CT; and The Harriet Beecher Stowe Center in Hartford, CT.  I am particularly interested in the development of interactive visitor experiences based around exhibits.  I am also the co-founder and editor, with Mary Mahoney, of Virtual Hartford, an interactive history website and pilot project of the University of Connecticut's Scholars' Collaborative.
My doctoral dissertation, "Family Roots: Slavery, Servitude, and Memory in Connecticut, 1750-1820," examines the boundaries of "family" in early New England through an analysis of race and labor relations, household formation, and conceptions of the bonds of kinship.  My scholarly interests focus on the intersections between histories of the family, race, and memory in the British and French Atlantic Worlds.  I teach "The History of the Family" and have presented at conferences for the Association for the Study of Connecticut History and the New England Historical Association.  My adviser is Cornelia H. Dayton.