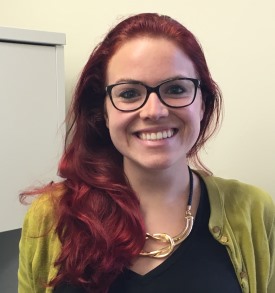 Office: Wood Hall, 14C
Areas of Specialty: 19th Century United States, Maritime History, Cultural and Political History
Advisor: Helen Rozwadowski
Bio:
BA, Bryn Mawr College, 2011
MA, University of Connecticut, 2015
Current Research Interests: My research focuses on American maritime history, particularly on the relationship between the expanding United States and the global maritime world of the 19th century. My current project explores on the maritime world of the antebellum Southern United State, focusing on the abortive imaginations of sea-power and empire in the Caribbean and near Atlantic.
Publications:
"To Read by the Light of the Binnacle: Charles Hunter Aboard USS Potomac" Newport History vol. 84 (Summer 2015) 24-39.
Presentations:
"A Reformed Navy for an Ambitious Nation: Maury's 'Scraps from the Lucky Bag,'" McMullen Naval History Symposium. Annapolis, MD, September 17-18, 2015.
Awards and Fellowships:
Pre-Doctoral Merit Award, The Graduate School, University of Connecticut, 2014-2015, 2015-2016