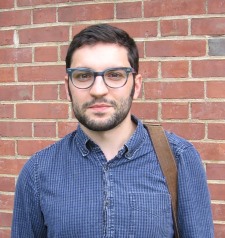 Prior Degrees:
B.A. in History, Dickinson College, 2012
M.A. in World History, New York University, 2014
I am currently working on a number of academic projects including one on Samuel Battle, the first African American police officer in the New York Police Department, and an article on Paperwork, Bureaucratic mechanisms, and the rise of federal power in the early twentieth century. My dissertation research is focused on late nineteenth and early twentieth century Police interactions with African American and immigrant New York City communities. My Advisor is Professor Jelani Cobb.
Research Interests:
Urban History, African American History, History of Race and Ethnicity, Radicalism and Anti-Radicalism, State Power and Policing, and the history of Surveillance.