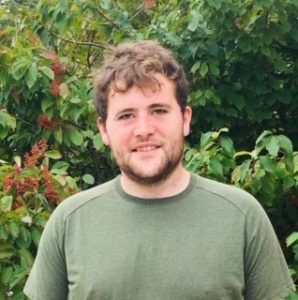 Office Hours (Fall 2019): By appointment
Office: Wood Hall Room 206
Email: emmet.de_barra@uconn.edu
Advisor: Brendan Kane
Fields: Medieval and Early Modern Ireland
Research Interests: Gaelic and Gaelicised Ireland, Irish Language Sources in Early Modern Ireland, Classical Irish Poetry,
Education: B.A. History and Irish, Trinity College, University of Dublin, Ireland, 2019
Emmet is from Dublin, Ireland and is a Masters student in Medieval and Early Modern Ireland with a focus of Irish Language source material from from the 12th to 17th Centuries. He attended Trinity College Dublin for his undergraduate degree in History and Irish. Emmet is currently working on the Léamh.org (Learn Early Modern Irish) Digital Humanities project.