Elisabeth C. Davis
Visiting Assistant Professor
---
Ph.D., University at Buffalo
Fields: American History, Women's History, Early Modern History
About
I study the relationship between religion, culture, and gender in the nineteenth-century. (Ok, I study nuns). I am particularly interested in the role of gender on the institutional development of the nineteenth-century American Catholic Church. My current research focuses on the role of Catholicism, particularly Catholic women religious, at the Indigenous Boarding Schools at the turn of the twentieth century.
PUBLICATIONS
Refereed Articles 
""Any Violation of This Arrangement:" Catholic Negotiations at the Carlisle Indian Industrial School, 1883-1918), Pennsylvania History: A Journal of Mid-Atlantic Studies (accepted; excepted publication Summer 2023)
""Back Under the Jurisdiction of the Rev. Provincial:" The Dominican Sisters and the Limitations of Female Agency in the Nineteenth Century Catholic Church in the Midwest, Ohio History, (accepted; expected publication Spring 2023)
"'To keep the Catholics intact': The Catholic Experience at the Carlisle Indian Industrial School, 1883-1918."S. Catholic Historian (Fall 2022): 1-20.
""It Was About Time for Our Children to Learn How to Read":  Ruby Duncan, Operation Life, and the West Las Vegas Library," Libraries: Culture, History, and Society 6 2 (Fall 2022); DOI:
"A Softness, Slyness and Low Cunning of the Mulatto": Mother Theresa Maxis Duchemin, Gender, and the Schism of the Sisters, Servants of the Immaculate Heart of Mary. Pennsylvania History: A Journal of Mid-Atlantic Studies 89 2 (April 2022): 249–272.
" 'A Promise of Obedience': The Oblates of Providence and the Catholic Hierarchy," S. Catholic Historian 38 1 (Winter 2020): 93-112.
"The Disappearance of Mother Agnes Spencer: The Centralization Controversy and the Antebellum Catholic Church," American Catholic Studies 130 2 (Summer 2019): 31-52. 
Co-authored articles 
Nesset, V., Davis, E., Stewart-Robinson, O., & Bible, B. (2021) "Bonded Design in the Virtual Environment: The Transition of a Participatory Design Methodology." Journal of Documentation. Online publication.
 Book chapters 
"Renaissance and Reformation-era Europe: Religious Life: Religious." In Daily Life of        Women: An Encyclopedia from Ancient Times to the Present. Volume 2. Edited by Colleen Kelley Boyett, H. Micheal Tarver, and Mildred Diane Gleason, 487-489. Santa Barbara: Greenwood, 2020.
Digital Publications 
"Uncovering the Convent," Nursing Clio, July 17, 2019,
SELECT HONORS
Research Grants and Fellowships 
Mother Theodore Guerin Research Travel Grant, CUSHWA Center for the Study of American Catholicism, Notre Dame University, 2022
Prizes 
John Tracy Ellis Dissertation Award, American Catholic Historical Association, 2018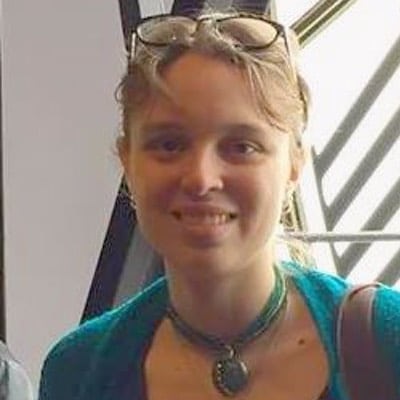 | | |
| --- | --- |
| Email | elisabeth.davis@uconn.edu |
| Phone | 860-486-5216 |
| Mailing Address | 241 Glenbrook Rd., U-4103, Storrs CT 06269 |
| Office Location | Wood Hall, Rm 306 |
| Campus | Campus: Storrs |
| Office Hours | Fall 2022: Monday, Wednesday, and Friday, 10-11 am |
| Courses | HIST 3502W: Colonial America - Native Americans, Slaves & Settlers, 1492-1760; HIST 3561: History of Women & Gender in the US to 1850 |