1)  How did you decide to pursue a PhD at UConn? What was your academic focus coming into the program, and how did that evolve over the course of your studies?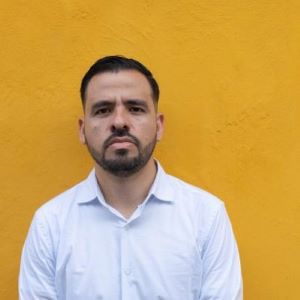 While I considered multiple options in the United States, I always thought of UConn as my top priority. I already knew about the History Department at UConn because one of my mentors in Colombia, Alfonso Múnera, earned their Ph.D. there back in the 1990s. Aware of its academic excellence and the presence of professor Mark Healey, whose expertise in Latin American urban history matched my research interests, I decided to apply to UConn. While I was accepted in another doctoral program, I knew that UConn was the place to go.
Back in college, my research project dealt with the urban history of Cartagena, my hometown in Colombia. However, my project was still very locally-rooted and failed to address larger questions in the field. My training at UConn History did not only help me to place my research topic within the scholarship of Latin American urban history, but also gave me the necessary theoretical and methodological skills to address other issues such as the role of race in the making of urban space, a topic widely studied in the US academia, but relatively unknown in Colombian historiography. My current project, which derives from my dissertation, deals with the intersection between race, class and space during the remaking of Cartagena as an international tourist destination throughout the twentieth century.
2) What was your experience as a graduate student in the History Department? What is your most memorable experience from the History classroom?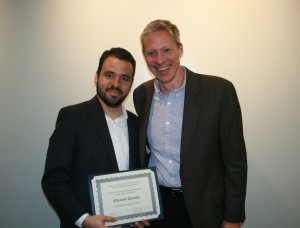 What I loved the most about UConn History was the chance of learning the necessary skills to become a researcher in history without leaving behind the possibilities of learning from other disciplinary fields. As a graduate student I was able to take multiple courses in the Sociology Department, at El Instituto (the Institute for Latino/a, Latin American, and Caribbean Studies), and at the Human Rights Institute. I even pursued a Graduate Certificate in Human Rights. This certainly helped me to move beyond the boundaries of the historiography which proved fruitful in enriching the theoretical approach to my research.
Although I had countless memorable experiences throughout those years, one usually comes to my mind. My very first class at UConn History was the 5101 Seminar (the Introduction to Historical Research with professor Robert Gross). I was truly happy, but slightly anxious. 30 minutes into the class, I realized I could not understand a single word! My English skills were still very basic, perhaps good enough to apply to Ph.D. programs, but not to keep up with the discussion. This proved to be a real challenge to me as it usually is for international students coming from non-English-speaking countries. I struggled with this throughout the first years, but professors patiently helped me to overcome this challenge. They did not mind to take some extra minutes to take a closer look at my papers and point out any grammatical errors. For that I am still grateful.
3) What do you appreciate about the study of history?
To study history is enlightening. I resort to my history knowledge almost every day. It guides my understanding of the social, cultural, and political reality I live in and it truly helps me to make decisions, even in the personal realm. I also believe that historians can commit to causes beyond academia. When necessary, I offer my expertise to address questions that come up within my communities.
4) What advice would you give to current students?
Enjoy the ride. Sometimes it can be challenging and frustrating (I know), but it is certainly a once-in-a-lifetime experience. The intellectual exchange during graduate school is enriching, much more within a culturally diverse community. In that sense, UConn has so much to offer. Enjoy the life beyond Wood Hall. That's a must do.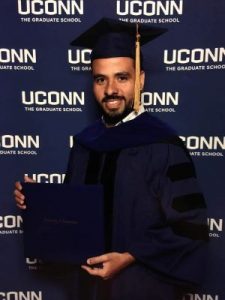 5) What helped you to remain organized and productive during your time in graduate school?
I obsessed over time management. I always planned my weeks beforehand and set up goals for every day. I also saved days for particular tasks (I devoted a particular day for my research, for example). That was the only way I could handle so much at the same time. Despite the enormous amount of work, I always saved time to hangout with my friends and colleagues. I rarely worked late at night or on Saturdays after noon. I saved that time for myself and my personal wellbeing. That was mandatory.
6) What are you watching right now? What are you reading right now?
I used to watch films and series related to historical events. I particularly love to watch any content related to WWII. I am far from an expert, but anytime I watch anything on that matter, I end up doing a bit of research on specific events and processes. Doing that has nurtured my knowledge about topics that go beyond my expertise (I happen to be reading The Diary of Anne Frank for that reason). Besides watching Colombian soap operas, I also save some time to watch US series like The Sopranos, The Office, or Sons of Anarchy. That way I keep practicing English.
7) What is your go-to comfort food?
I love home-cooked meals, so I'd go for whatever my mom makes. I missed that back in Connecticut. I learned to cook by myself (another skill developed in grad school) in order to ease that path. It was never the same, though. Ironically, now I miss clam chowder, which I learned to love when I was at UConn.