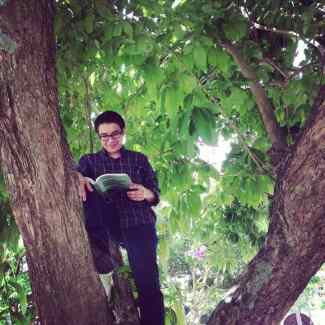 Jorell A. Meléndez (jorell.melendez_badillo@uconn.edu) is the author of Voces libertarias: Orígenes del anarquismo en Puerto Rico (1st ed., Bloomington, IN: Secret Sailor Books, 2013; 2nd ed., Madrid: Fundación Anselmo Lorenzo-CNT, 2014; 3rd ed. [forthcoming], Puerto Rico: Editorial Akelarre and Centro de Estudios e Investigaciones del Sur Oeste de Puerto Rico, 2015).
Jorell is also co-editor, along with Nathan Jun, of Without Borders or Limits: An Interdisciplinary Approach to Anarchist Studies (Cambridge: Cambridge Scholars Publishing, 2013).
He has published book chapters as well as peer-reviewed articles in Latin American Perspectives, Caribbean Studies Journal, and Theory in Action, as well as newspaper articles on the topic of anarchism, labor, and radical politics in Puerto Rico. He has presented papers in Puerto Rico, the United States, Europe, and Canada.
He is currently working towards his Ph.D. in Latin American History under the supervision of Blanca G. Silvestrini. For more information: www.jorellmelendezbadillo.com