Ph.D., Berkeley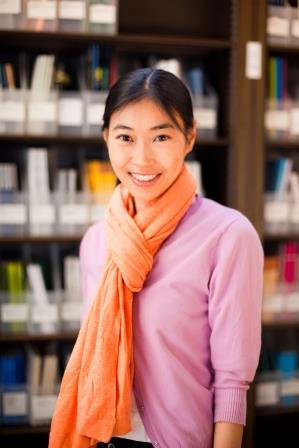 Assistant Professor
Hours, Fall 2018: Tues 2 – 4 pm
Office: Wood Hall, Rm 207
Phone: (860) 486-3565
Fax: (860) 486-0641
Email: Nu-Anh.Tran@uconn.edu
Areas of Specialty
Vietnam War, Vietnamese history, Southeast Asian history, nationalism
Current Research Interests
Republic of Vietnam (RVN, 1954-1975), Vietnam War, resistance war, communism and anticommunism
Biography
Growing up among Vietnamese-Americans inspired Nu-Anh Tran's interest in Vietnamese history and the Vietnam War. Her current project, Contested Identities: Nationalism in the Republic of Vietnam (RVN), 1954-1963, examines the origins of South Vietnamese nationalism and conflicts between noncommunist nationalists during Ngô Đình Diệm's tenure. Her research interests broadly include the political, intellectual, and cultural history of the resistance war (1945-1954) and the Republic of Vietnam (1954-1975).
She completed her PhD at the University of California, Berkeley, in 2013 and received a BA from Seattle University in 2003. Before coming to UConn, Nu-Anh taught at the Asian University for Women (2011-2) in Chittagong, Bangladesh, and was a Visiting Scholar at the Center for Asia-Pacific Studies, Academia Sinica (2013-4), in Taipei, Taiwan.
Selected Publications:
"South Vietnamese Identity, American Intervention and the Newspaper Chính Luận [Political Discussion], 1965-1969." Journal of Vietnamese Studies 1, no. 1-2 (February/August 2006): 169-209.
Review of Journal of Vietnamese Studies 4, no. 3 (fall 2009), special issue on Vietnam War. H-Diplo Article Roundtable Review 9, no. 12 (29 Jan 2010):
Review of Catholic Vietnam, by Charles Keith. Journal of Asian Studies 72, no. 4 (Nov 2013): 1025-1027.