Andy Horowitz
Associate Professor and CT State Historian
---
Ph.D., Yale University
Areas of Specialty
Modern U.S. history
Biography
Andy Horowitz is an Associate Professor of History and also serves as the Connecticut State Historian. Broadly, his work is meant to help people think through problems that are often imagined to be without precedent. A scholar of the modern United States, his research focuses on disasters and the questions they give rise to about race, class, community, trauma, inequality, the welfare state, extractive industry, metropolitan development, and environmental change. As a public historian, he works to support communities as they engage in acts of collective autobiography. During the 2022–2023 academic year, he is studying at Yale Law School as a Mellon Foundation New Directions Fellow. Before joining the faculty at UConn, he was Associate Professor of History and the Paul and Debra Gibbons Professor in the School of Liberal Arts at Tulane University. Andy was born and raised in New Haven, Connecticut, and received his Ph.D. from Yale University in 2014.
Andy's first book, Katrina: A History, ​1915-2015 (Harvard University Press, 2020) won a 2021 Bancroft Prize in American History, and was named the 2021 Humanities Book of the Year by the Louisiana Endowment for the Humanities, and a 2020 Best Nonfiction Book of the Year by Publishers Weekly. He also co-edited Critical Disaster Studies (University of Pennsylvania Press, 2021), and served as guest editor for a 2021 special issue of Southern Cultures, entitled "Human/Nature." He has published articles in the Journal of Southern History, Southern Cultures, and Historical Reflections, as well as essays in the The Atlantic, Time, the Boston Globe, the Washington Post, Rolling Stone, and the New York Times.
Andy's teaching has covered five centuries of American history: north, south, east, and west, from city to wilderness. As a graduate student, he was awarded Yale's Prize Teaching Fellowship twice. At Tulane, his teaching was recognized with a William L. Duren '26 Professorship.
Before he began work on his Ph.D., Andy was the founding director of the New Haven Oral History Project, directed the Imagining New Orleans documentary project after Katrina, and was a research associate at American Routes, the national public radio program.
Selected Publications
Books
Katrina: A History, 1915–2015 (Harvard University Press, 2020; paperback 2022; Chinese language edition forthcoming)
Critical Disaster Studies, co-edited with Jacob Remes (University of Pennsylvania Press, 2021) 
Journal special issues, as guest editor
Human/Nature: Southern Cultures, Vol. 26, No. 1 (Spring 2021)​
Journal articles and book chapters
"Pandemics as History," in Thomas J. Sugrue and Caitlin Zaloom, eds., The Long Year: A 2020 Reader (New York: Columbia University Press, 2022), 17–22.​
"A Humane Vision," Southern Cultures, Vol. 26, No. 1 (Spring 2021): 6–11.​
"Introducing Critical Disaster Studies," co-authored with Jacob A. C. Remes. In Horowitz and Remes, eds., Critical Disaster Studies (Philadelphia: University of Pennsylvania Press, 2021).​
"The Complete Story of the Galveston Horror: Trauma, History, and the Great Storm of 1900," Historical Reflections/Reflexions Historiques Vol. 41, No. 3 (Winter 2015): 95–108.
"Hurricane Betsy and the Politics of Disaster in New Orleans' Lower Ninth Ward, 1965–1967," Journal of Southern History Vol. 80, No. 4 (November 2014): 893–934.
"The BP Oil Spill and the End of Empire, Louisiana," Southern Cultures Vol. 20, No. 3 (Fall 2014): 6–23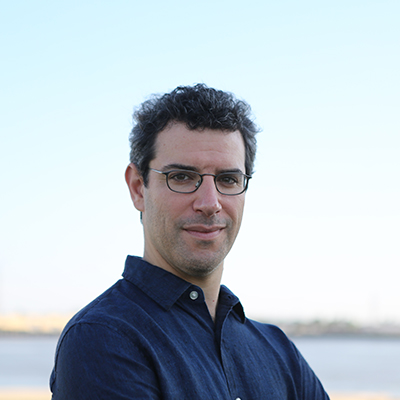 | | |
| --- | --- |
| Email | andy.horowitz@uconn.edu |
| Fax | 860-486-0641 |
| Mailing Address | 241 Glenbrook Rd., U-4103, Storrs CT 06269 |
| Office Location | Wood Hall, Rm 329 |
| Campus | Campus: Hartford |
| Office Hours | On Fellowship 2022-23 |