Herman Mast
Professor Emeritus
---
Ph.D., University of Illinois
Areas of Specialty
Modern Chinese intellectual history; politics and thought of China's Republican period (1912-1949)
Biography
Herman W. Mast III was raised in Kansas and received his BA from the University of Kansas and his MA from the University of Hawaii.  He came to UConn as an instructor in the Department of History in 1968; he was promoted to be assistant professor in 1970 having received his Ph.D. from the University of Illinois in that year.  At Illinois he worked with Prof. Lloyd Eastman, leading scholar of Republican China (1912-1949), and spent several years studying in Taiwan.  Mast was one of the first Western scholars to be granted access to the Kuomintang (KMT) archives.  He became associate professor in 1974, chaired the UConn East Asian Studies Committee, and was a principal author of the core curriculum of 1979.  He was founding editor (1975-78) of the "Chinese Republican Studies Newsletter," which evolved into a major journal in the field renamed Twentieth Century China.  As relations between the U.S. and China slowly warmed up over the 1970s, Mast started an early exchange program between UConn and several Chinese universities.  In 1980 three young Chinese scholars came to UConn to do graduate work in the humanities and social sciences, while Mast became a visiting professor at Beijing Normal University.  Mast retired from UConn in 1996.
Courses Taught
 Professor Mast taught a variety of courses on premodern and modern Chinese history; a seminar on "Mao's Revolution"; and the introductory survey "Traditional Asian Civilization".
 Selected Publications
"A Heavy Hand in the Examination Halls: The Earliest Attempts of the Kuomintang to Staff a Modern Civil Service, 1928-1937," in S. Brown, ed., Studies on Asia (University of Nebraska Press, 1967).
"Tai Chi-t'ao, Marxism and Sunism after the May Fourth Incident in Shanghai," Modern Asian Studies 5:3 (1971), pp. 227-249.
"The Cuturalism of Political Despair: Tai Chi-t'aoism and Chiang Kai-shek," Asian Quarterly 3 (1972), pp. 227-244.
"The Political Thought of Tai Chi-t'ao" (co-authored with W. Saywell), Journal of Asian Studies 34:1 (1974), pp. 512-550.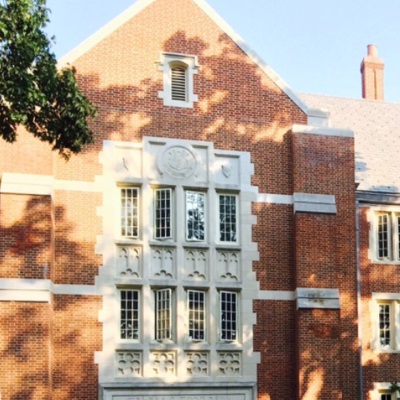 | | |
| --- | --- |
| Mailing Address | 241 Glenbrook Rd, U-4103, Storrs CT 06269 |