Jaime Eves
Adjunct Professor
---
Ph.D., University of Connecticut
Areas of Specialty
U. S. Environmental and Industrial History; Early American History; Public and Local History; History of New England
Current Research Interests
Decline of the New England Textile Industry and Its Consequences
Biography, Selected Publications, and Philosophy of History
Jamie Eves has been teaching history at the university level for more than twenty-five years. He has a Ph.D. in American History from the University of Connecticut, as well as an M. A. in American History from the University of Maine. His research specialties include 18th, 19th, and 20th century American environmental and industrial history, the history of New England, and public history – although over the years he has taught more than a dozen different subjects. His doctoral dissertation was a study of the interrelationship of nature and culture in the Piscataquis River Valley in northern Maine, 1760-1870; his M.A. thesis traced a migration of farm families from Cape Cod in Massachusetts to the lower Penobscot River Valley in Maine, 1760-1820.
Eves is also the Historian and former Director of the Windham Textile and History Museum in Willimantic, CT, as well as the official town historian of Windham, CT. Most of his published articles have been about Maine and Connecticut history – some have appeared in professional history journals, while others have been in publications aimed more at popular audiences.  If you want to see some of the history he has written, check out the web site of the Windham Textile & History Museum (www.millmuseum.org) – most of the history content posted there is his. He has also published articles in Technology and Culture, Connecticut History, and Maine History, and book reviews in a variety of journals.
Eves was drawn to history by a love of the narrative form, and tries to emphasize good storytelling in all his classes. He believes as an article of faith that history belongs to the people, and that everybody has a right to know their history – that history has to accessible, readable, local, and affordable. He is particularly annoyed at "junk history" – history that is inaccurate, oversimplified, and/or bent towards some political, religious, or philosophical agenda.
Link of Interest
Windham Textile & History Museum www.millmuseum.org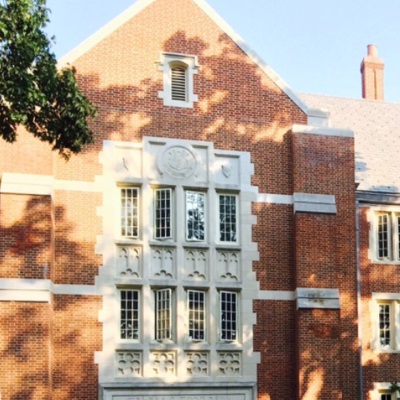 | | |
| --- | --- |
| Email | Jamie.Eves@uconn.edu |
| Mailing Address | 241 Glenbrook Rd., U-4103, Storrs CT 06269 |
| Campus | Campus: Hartford |
| Office Hours | Fall 2023: by appointment |