Jonathan Michaels
Adjunct Professor
---
Ph.D., UConn
Biography
My route to teaching history was, to say the least, circuitous. I dropped out of the College of Creative Studies at the University of California (where I was a writing major) toward the end of my junior year and set out to learn the meaning of life—or my life, at least. Back in my native Manhattan, I studied painting with Norman Raeben (who later taught Bob Dylan for a bit), worked odd jobs to keep myself going and ended up apprenticing to a Peruvian chef, Felipe Rojas-Lombardi. This eventually led to my becoming the chef running the executive kitchens and dining rooms at New York Magazine and the New York Post, my boss being none other than Rupert Murdoch. It also led to my writing my first book, The Good Heart Cookbook (New York: Ticknor & Fields, 1982). Eventually, cheffing got old and I enrolled in UMass to finish my BA in History. If I wanted to pursue my passion for the study of history, and I did, the next logical step seemed to be to see if anyone would pay my way through grad school. Like Dickens's Barkis, UConn was willin' and so there I went and there I have been ever since, earning my MA, my Ph.D. and then teaching pretty much anything the University has asked me to teach, from Modern Western Traditions, to the two US survey courses, from American Indian History to US Intellectual History to Europe in the 19th and 20th centuries.
Research and Publications
My research and writing has been entirely focused on American Communism and, even more, American anticommunism in various permutations. I am currently working on my third book for Routledge, Socialists, Communists and the Struggle for the International Ladies' Garment Workers Union (ILGWU). My two previous books are McCarthyism: The Realities, Delusions and Politics Behind the 1950s Red Scare (Routledge, 2017)—an overview of rightwing anticommunism from the Paris Commune to the fall of Joe McCarthy—and The Liberal Dilemma: The Pragmatic Tradition in the Age of McCarthyism (Routledge, 2020)—an analysis of the liberal response to rightwing anticommunism.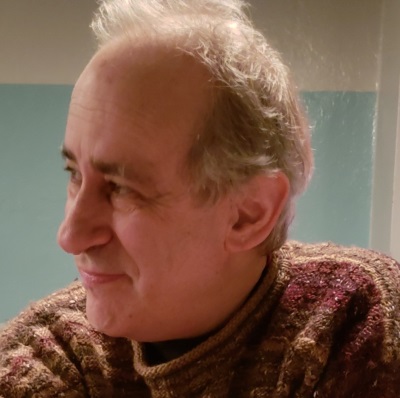 | | |
| --- | --- |
| Email | jonathan.michaels@uconn.edu |
| Phone | (959) 200-3755 |
| Mailing Address | UConn-Hartford, 10 Prospect Street, Hartford CT 06103 |
| Office Location | Hartford Times Building |
| Campus | Campus: Hartford |
| Office Hours | Fall 2023: by appointment |