Kaveh Yazdani
Assistant Professor
---
Ph.D., University of Osnabrück
Research Interests
Socio-economic history of India, 17th to 19th C. The 'Great Divergence' debate. Histories of capitalism(s) in global perspective. Entangled histories of India and Persia, 17th to 20th C. Global labor history and discourses on free and unfree labor. Theories of modernity and periodization.
Biography
Kaveh Yazdani was born in Tehran and raised in Paris and Berlin. He received his Ph.D. degree at the University of Osnabrück in 2014 (summa cum laude). In 2015, he was granted the Prince Dr Sabbar Farman-Farmaian Fellowship at the International Institute of Social History (IISH) in Amsterdam and a Mellon Postdoctoral Research Fellowship at the Centre for Indian Studies in Africa (CISA), University of the Witwatersrand, Johannesburg, South Africa between 2015 and 2017 where he currently holds a research association. Furthermore, Yazdani was Visiting Residential Fellow at the Warwick Institute of Advanced Study in 2017. Shortly after, he obtained the Newton International Fellowship by The British Academy (2018-2020) which he declined after accepting a faculty position at the University of Bielefeld. There, he taught courses in economic and social history between 2017 and 2020 before joining the University of Connecticut in 2021. In 2020, Yazdani was also Visiting Professor in Global Economic and Social History at the University of Vienna.
Selected Publications
Books
Capitalisms: Towards a Global History, Kaveh Yazdani and Dilip Menon (eds.), Oxford University Press: Delhi 2020 
India, Modernity and the Great Divergence: Mysore and Gujarat (17th to 19th Century), Leiden/Boston: Brill 2017
Articles and Book Chapters
With Dilip Menon, 'Introduction', in Yazdani and Menon (eds.), Capitalisms: Towards a Global History, Oxford University Press: Delhi 2020
'Mysore's Pre-Colonial Potentialities of Capitalist Development and Industrialization', in Yazdani and Menon (eds.), Capitalisms: Towards a Global History, Oxford University Press: Delhi 2020
'Mysore at War. The military structure during the reigns of Haidar Ali and Tipu Sultan', in Ravi Ahuja and Martin Christof-Füchsle (eds.), A Great War in South India. German Accounts of the Mysore Wars, 1766-1799, Walter de Gruyter: Berlin/Boston 2020
"Unearthing a Crime against Humanity in Bits and Pieces", in Nasser Mohajer (ed.), Voices of a Massacre. Untold Stories of Life and Death in Iran, 1988, OneWord: London 2020
"Reading Marx in the Divergence Debate" (co-authored with Nasser Mohajer), in Benjamin Zachariah, Lutz Raphael & Brigitta Bernet (eds.),  What's Left of Marxism: Historiography and the Possibilities of Thinking with Marxian Themes and Concepts, Berlin/Boston: De Gruyter Oldenbourg 2020, pp. 173-240.
"The Iranian Health Care System in the Face of COVID-19 – A Response to Vira Ameli" (together with Nasser Mohajer and Mehrdad Vahabi), Radio Zamaneh (English) 23.7.2020
'South Asia in the Great Divergence Debate', David Ludden et al. (eds.), Oxford Research Encyclopedia of Asian History 2019 [online publication]
'Haydar ʿAlī Khān Bahādur', in Encyclopedia of Islam, Three, Leiden: Brill 2017, pp. 109-11.
'Foreign Relations and Semi-Modernization during the reigns of Haidar 'Ali and Tipu Sultan', British Journal of Middle Eastern Studies 45/3 (2018), published online on  28.11.2016
'The Persianate Intelligentsia in Pre-Colonial India', in Iran Nameh 30/4 (2016), pp. 126-144.
'Haidar 'Ali and Tipu Sultan – Mysore's 18th Century Rulers in Transition', in Itinerario 38/2 (2014), pp. 101-20.
'Das Verhältnis von Religion und Staat in Iran: Von den Safaviden bis heute' [The Relationship between Religion and State in Iran: From the Safavids until today], (co-authored with Ali Fathollah-Nejad), in Die Zeitschrift für Religion und Gesellschaft 1/2 (2011), pp. 298-312.
Forthcoming Publications
Articles
'Dadani: Indian vs. European forms of organizing economic production', in Dilip Menon (ed.), Tropic of Capricorn: Concepts from the Global South, Routledge (expected publication in 2021)
'The 18th Century Sultanate of Mysore', in Khurram Qadir (ed.), Islamic History and Civilization: South Asia, Istanbul: IRCICA, 2020 
(Co-authored with Nasser Mohajer), 'The Socio-Economic Ascendancy of the Parsis in the 18th and 19th Century' (expected publication in 2020)
"Socioeconomic Change, 1700-1860", in David Gilmartin, Prasannan Parthasarthi, Mrinalini Sinha (eds.), Cambridge History of the Modern Indian Subcontinent, Cambridge University Press Press (expected publication in 2022)
"Empires of the Indian Ocean", in Lakshmi Subramanian (ed.), Oxford Encyclopedia of Asian Commercial History (forthcoming)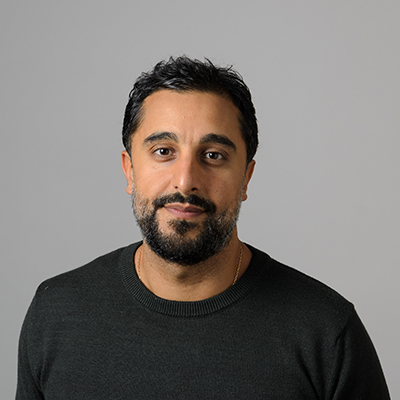 | | |
| --- | --- |
| Email | kaveh.yazdani@uconn.edu |
| Phone | 860-486-9383 |
| Fax | 860-486-0641 |
| Mailing Address | 241 Glenbrook Road, U-4103, Storrs CT 06269 |
| Office Location | Wood Hall, Rm 225 |
| Campus | Campus: Storrs |
| Office Hours | On Leave 2023-2024 |