Marc A. Reyes
---
Research Interests
My interests include foreign relations history, economic and political development, South Asian studies, and histories of science and technology. I am particularly interested in how culture, however defined, affects the creation and implementation of U.S. foreign policy, especially toward India.  In addition to my training as a writer, researcher, and teaching instructor, I also am a proponent and practitioner of public history and digital humanities.
Biography
I am a Midwesterner, born and raised in Kansas City, Missouri. Moving to Connecticut is my first time living outside the Midwest, but I am enjoying the beautiful east coast scenery and continuing my education here at UConn. For as long as I can remember, I have been fascinated by the study of history and as an undergraduate, majored and prospered in a variety of MU history courses. After completing my B.A., I worked for five years as an accountant at several different Kansas City-based companies, but it was just a matter of time before I returned to academia and continued my education. In 2014, I received my M.A. in History with the completion of my master's thesis, The Johnson Treatment: Cold War Food Aid and the Politics of Gratitude. This study of U.S.-Indian diplomacy during the mid-1960s revealed the influence of gender politics and concepts of gratitude on the economic assistance that the United States provided to India.
Current Project
My dissertation seeks to enable scholars of India, of foreign relations, and of science and technology to better understand how a range of Indians imagined what nuclear energy could mean for their nation's future.
I am happy to talk about my research, teaching experience, and possible conference or project collaborations, so please contact me at marc.reyes@uconn.edu.
You can learn more about me on my about.me page as well as my LinkedIn profile.
Lastly, you can read samples of my work and view teaching presentations of mine through my academia.edu account.
Select Honors and Awards
Fulbright-Nehru Fellowship
Critical Language Enhancement Award (Hindi)
OAH Presidents' Travel Fund for Emerging Historians Grant
Andrew W. Pyper Scholarship
India Studies Research Facilitation/Travel Grant
National Science Foundation Grant for Travel
SHAFR Global Scholars and Diversity Grant
Crandall-Cordero Fellowship
Multicultural Scholar Program Fellowship
School of Graduate Studies Minority Master's Student Fellowship
Women and Gender Studies Graduate Student Research Grant
Courses Taught/Assisted
Critical Perspectives on Digital Media
History of Digital Culture
Modern Middle East
Modern Western Traditions
History of the Vietnam War
Latinos/as and Human Rights
U.S. History Since 1877
Professional Memberships
Society for Historians of American Foreign Relations (SHAFR)
Society for the History of Technology (SHOT)
Organization of American Historians (OAH)
American Historical Association (AHA)
Graduate Students of Color Association (GSCA)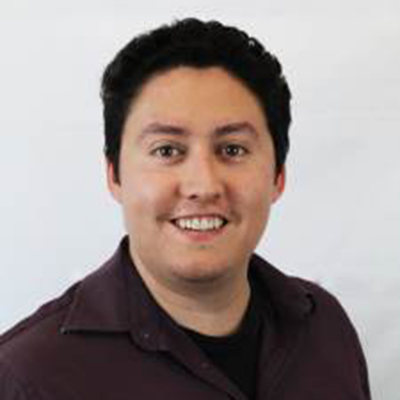 | | |
| --- | --- |
| Email | marc.reyes@uconn.edu |
| Mailing Address | 241 Glenbrook Road Wood Hall, U-4103, Storrs, CT 06269 |
| Office Location | Wood Hall, Rm 217 |
| Campus | Storrs |
| Office Hours | Email for appointment |