Margaret Robinson
Adjunct Professor
---
Graduate School Areas of Specialty
U.S. Women's History, Peace Activism, U S History, Political Economy.
Teaching
Margaret Robinson has been teaching at the University of Connecticut since 1995 at Stamford, Waterbury, Hartford, Storrs, and Avery Point campuses.  Robinson teaches in the History and in Women's Gender, and Sexuality Studies Departments. Courses include History of Gender and Work, Introduction to Women in History, Introduction to Women's Studies, Living through War in the World since 1500, Colonial and US History, Historian's Crafts, and Modern European History.   Robinson's courses use the HuskyCT platform to provide online submission of assignments and access  to all course material – for example, journal, magazine, and newspaper articles; book chapters; documentaries; films and photographs;  government and other institutional websites; podcasts/TED Talks.  Robinson shares with students the why and how of selecting online course material and the rational and objectives of overall course structure. Inspiration came from participation in Course Portfolio Workshop at Avery Point, CETL tutorials, current workplace practices, years of teaching, and students' comments and questions about their online experiences.
Biographical Information
Margaret Robinson earned both undergraduate and MA degrees from the University of Connecticut. Before pursing graduate work, her professional work experiences included research assistant in an actuarial health insurance department, programmer in Basic and Fortran languages, manager of a small clinical psychology practice, and fund raising for Yale Psychiatric Institute.  Robinson also has been/currently involved in volunteer work: VNA Board of Directors, Friends of the Guilford Library, member of a Political Party Town Committee, delegate to the State Political Party Convention, and supporter of Women and Family Life Center of Guilford.   She has presented talks at the Guilford Library on the Loving Case [overturning ban on interracial marriage] and on women's history.
Philosophy of Teaching History
Learning about the past, Robinson believes, fosters empathy and curiosity and invites students to embrace uncertainty. So, learning about the past is both aspirational and humbling. History is stories, interpretations, questions, hardship, pain, cruelty, failures, missed opportunities, creativity, achievements, progress, and stunningly breathtaking acts of kindness… is it about life. The past is a different place; however, for many, so is the present.
And Robinson believes that teaching of History can help students to navigate both.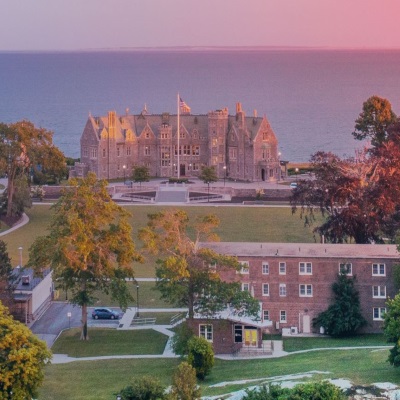 | | |
| --- | --- |
| Email | margaret.robinson@uconn.edu |
| Phone | 860 405-9289 |
| Mailing Address | UConn-Avery Point, 1084 Shennecossett Rd, Groton, CT 06340 |
| Campus | Campus: Avery Point |
| Office Hours | Fall 2023: by appointment |