Nancy Steenburg
Adjunct Professor
---
Ph.D., University of Connecticut
Areas of Specialty
Constitutional History of the US; Early American History; Public and Local History; Slavery in New England: Social and Cultural History of New England, History of the Family
Current Research Interests
Uncovering the lives of people of color in Connecticut in the 18th and 19th century
Biography, Selected Publications, and Philosophy of History
Nancy Steenburg has been teaching history at UConn for nearly thirty years, for the past 27 at the UConn Avery Point campus. She has a Ph.D. in American History from the University of Connecticut, as well as an M.A. in American History from Trinity College in Hartford. Her undergraduate degree is in history from Radcliffe College, Harvard University. Her research specialties include 17th, 18th, and 19th-century American social, cultural, and legal history, the history of New England, and women's history. At UConn she has taught many different courses, including a special-topics course on the history of Antarctic Exploration. Her doctoral dissertation was an analysis of children and the criminal law in Connecticut from its founding to the 1850s. This was published by Routledge in 2005: Children and the Criminal Law in Connecticut: 1635 to 1854. The book won the 2006 Association for the Study of Connecticut History Homer D. Babbidge, Jr. Award for the best book on Connecticut history in the prior year. Her M.A. thesis was on local and county court litigation in Windham County in the early 1700s, and her undergraduate thesis was on US Bureau of Indian Affairs policy for the Navajo during the New Deal.
Steenburg has served as the president of the Association for the Study of Connecticut History, president of the New London County Historical Society, president of Connecticut Coalition for the Study of Public History, and as editor of Connecticut History Review, the only scholarly journal on Connecticut history. She has also served on the board of the Stonington Historical Society.
Most of her published articles have been about various aspects of Connecticut history – some have appeared in Connecticut History Review, Connecticut Explored, and the newsletters of both the New London County Historical Society and the Stonington Historical Society, and she has chapters in several published books.
In 2019 she was the principal investigator for extensive archival research on Venture Smith as a part of a project of the Stonington Historical Society, funded by the State of Connecticut – a project that has resulted in a permanent exhibit on the life of Venture Smith and the 18th-century minority community in Southeastern Connecticut. She regularly takes the Stonington High School local history class and other interested groups out to the site of Venture's homestead in Stonington, deep in the wood of the 1000-acre Barn Island Preserve.
Steenburg has always loved history for its ability to uncover unknown, lost, or hidden facts, but more for its challenge to the status quo. She has often supervised internships for Avery Point students to delve into the primary documents and material culture collections of local historical societies. Her stress in teaching history is to teach her students how to think, to analyze, and to challenge the existing narrative. To her, this is more important than ever in the era of "fake news".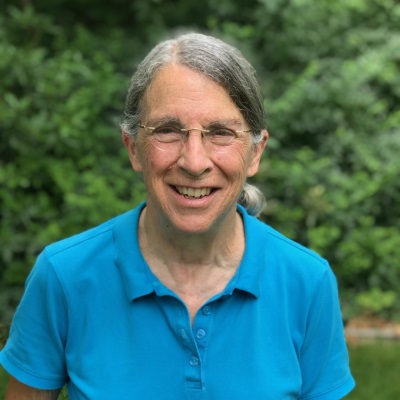 | | |
| --- | --- |
| Email | nancy.steenburg@uconn.edu |
| Phone | (860) 405-9191 |
| Fax | (860) 486-0641 |
| Mailing Address | UConn-Avery Point, 1084 Shennecossett Road, Groton CT 06340 |
| Campus | Campus: Avery Point |
| Office Hours | Fall 2023: by appointment |