Nu-Anh Tran
Associate Professor
---
Ph.D., University of California, Berkeley
Areas of Specialty
Southeast Asian history, Vietnamese history, Cold War history, nationalism
Current Research Interests
Republic of Vietnam (1954-1975), the Vietnam War, communism and anticommunism in Southeast Asia
Biography
Growing up among Vietnamese-Americans inspired Nu-Anh's interest in studying Vietnamese history and the Vietnam War. Her current research interests encompass the political, intellectual, and cultural history of the Republic of Vietnam (RVN) from 1954 to 1975. Her first book, Disunion: Anticommunist Nationalism and the Making of the Republic of Vietnam, 1954-1963, examines factionalism among anticommunists and the political culture of authoritarianism and democracy during the presidency of Ngô Đình Diệm. Her second book project, Nationalists at War: Tales of Revolution and Betrayal in the Republic of Vietnam, explores the historical and literary narratives that sustained cycles of violence between communist and anticommunist nationalists to show how the Vietnam War originated as a domestic conflict predating American intervention. While a faculty fellow at the UConn Humanities Institute, she completed articles on the famous writer Nhất Linh Nguyễn Tường Tam, the connection between RVN politics and the Hungarian Revolution of 1956, and Vietnamese debates over artistic and political freedom in the 1950s. She received her PhD from the University of California, Berkeley, and her BA from Seattle University. Before coming to UConn, she was a visiting scholar at the Center for Asia-Pacific Studies at Academia Sinica in Taipei, Taiwan.
Selected Publications
Disunion: Anticommunist Nationalism and the Making of the Republic of Vietnam, 1954-1963 (under review at academic press).
"The Neglect of the Republic of Vietnam in American Historical Memory: A Historian's Appeal to the Vietnamese-American Community," in The Republic of Vietnam, 1955-1975, ed. Sean Fear and Tuong Vu, 173-78 (Ithaca: Southeast Asia Program, Cornell University, forthcoming 2020).
Vietnamese version: "Việt Nam Cộng Hòa bị bỏ quên trong ký ức lịch sử Hoa Kỳ," trans. Anonymous, Trần Quang Lâm, and Trần Nữ-Anh, in Việt nam Cộng hoà, 1955-1975: Kinh nghiệm Xây dựng Quốc gia dưới Chính thể Cộng hoà, ed. Sean Fear and Tuong Vu (under review).
"Add Vietnamese People and Stir?: A Reflection on Burns's and Novick's The Vietnam War and a Call for New Interpretations," Diplomatic History 42, no. 3 (June 2018): 406-10.
"South Vietnamese Identity, American Intervention and the Newspaper Chính Luận [Political Discussion], 1965-1969." Journal of Vietnamese Studies 1, no. 1-2 (February/August 2006): 169-209.
Media Appearances
Roundtable discussion of "The Vietnam War" by Ken Burns and Lynn Novick. Center for Strategic and International Studies, Washington, DC. 29 September 2017. Full remarks available at https://www.youtube.com/watch?v=0HfLCMEkrz8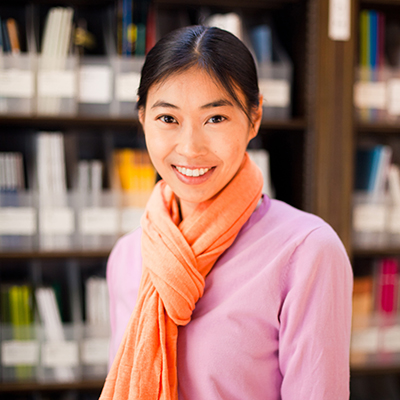 | | |
| --- | --- |
| Email | nu-anh.tran@uconn.edu |
| Phone | 8630-486-3565 |
| Fax | 860-486-0641 |
| Mailing Address | 241 Glenbrook Road, U-4103, Storrs CT 06269 |
| Office Location | Wood Hall, Rm 207 |
| Campus | Campus: Storrs |
| Office Hours | On Leave 2023-2024 |