Philip A. Goduti, Jr.
---
Research Interests: 1
Advisor: Frank Costigliola
Biography: Philip Goduti, Jr. earned his BA in history from Quinnipiac University in 1997 with a minor in English.  He went on to earn a Master of Arts in History from Providence College in 1998 meeting his wife Alyssa.  Goduti moved to Hamden, CT to work at Quinnipiac University full time as a Residence Hall Director.  It was during that time he started teaching history for the university, eventually going on to earn another Master of Arts at the University of Connecticut in 2005.  His master's thesis, directed by Frank Costigliola, was entitled "To Khrushchev, With Love: Kennedy's Soviet Policy, 1961" and would eventually serve for the first six chapters of his book Kennedy's Kitchen Cabinet and the Pursuit of Peace: The Shaping of American Foreign Policy, 1961-1963, published by McFarland and Co., Inc. in 2009.
Goduti continues to teach at Quinnipiac University and also teaches history full-time at Somers High School where he was the 2017 Somers Public Schools Teacher of the Year.  His book Robert F. Kennedy and the Shaping of Civil Rights, 1960-1964 was published in 2013 by McFarland and Co., Inc.  He has also contributed to American National Biography Online, which is published by Oxford University Press.  His most recent book, RFK and MLK: Visions of Hope, 1963-1968, was published in 2017 by McFarland and Co., Inc.  He lives in Connecticut with his wife Alyssa and their children Alex, Olivia, and Sam.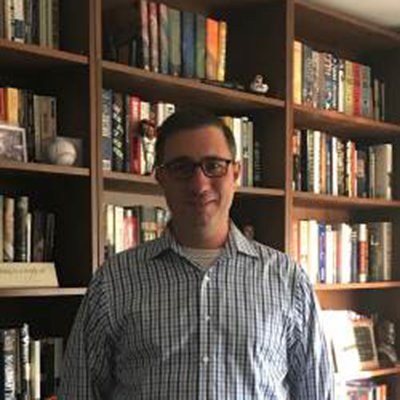 | | |
| --- | --- |
| Email | philip.goduti_jr@uconn.edu |
| Mailing Address | 241 Glenbrook Road Wood Hall, U-4103, Storrs, CT 06269 |
| Office Location | Wood Hall, Rm 014C |
| Campus | Storrs |
| Office Hours | Email for appointment |