Stephen Vider
Associate Professor
---
Ph.D., Harvard
Academic interests
Gender and Sexuality; Race and Ethnicity; History of Science and Medicine
Keywords
Post WWII US History; Public History; LGBTQ Studies
Biography
Stephen Vider's research examines the social practices and politics of everyday life in the 20th century United States, with a focus on intersections of gender, sexuality, race, and ethnicity. His new book, The Queerness of Home: Gender, Sexuality, and the Politics of Domesticity After World War II (University of Chicago Press, 2021), traces how American conceptions of the home have shaped LGBTQ relationships and politics from 1945 to the present. The book received honorable mentions for the 2022 John Hope Franklin Prize from the American Studies Association for best book in American studies and the 2022 Alan Bray for best book in LGBTQ studies, given jointly by the Queer/Trans Caucus of the American Studies Association and the Gay and Lesbian Quarterly Caucus of the Modern Language Association. It was also one of six finalists for the Huntington Library's biennial Shapiro Prize for best first scholarly monograph in U.S. history.
Vider has also contributed to a range of public history projects. At the Museum of the City of New York, he curated the exhibition AIDS at Home: Art and Everyday Activism (May to October 2017), exploring how activists and artists have mobilized domestic space and redefined family in response to HIV/AIDS, from the 1980s to the present. A Place in the City, a short film he co-directed with Nate Lavey for the exhibition, has since been featured in film festivals and programs in New York, Los Angeles, Toronto, and Istanbul. Vider was also co-curator of the exhibition Gay Gotham: Art and Underground Culture in New York (October 2016 to February 2017) and co-author of an accompanying book, a Lambda Literary Award finalist. He has also published essays in the New York Times, Avidly, Time, and Slate, among other places.
Before coming to UConn, Vider was Assistant Professor of History and Director of the Public History Initiative at Cornell University and a postdoctoral fellow in the history of sexuality at Yale University.
Publications
Book
The Queerness of Home: Gender, Sexuality, and the Politics of Domesticity After World War II (Chicago: University of Chicago Press, 2021)
Articles
"Public Disclosures of Private Realities: HIV/AIDS and the Domestic Archive," Public Historian 41 no. 2 (2019), 163-189
"Clinical Activism in Community-based Practice: The Case of LGBT Affirmative Care at the Eromin Center, Philadelphia, 1973–1984," with David S. Byers and Emil Smith, American Psychologist 74, no. 8 (2019), 868-881.
"Lesbian and Gay Marriage and Romantic Adjustment in the 1950s and 1960s United States," Gender & History 29, no. 3 (2017), 693-715
"The Ultimate Extension of Gay Community': Communal Living and Gay Liberation in the 1970s," Gender & History 27, no. 3 (2015), 865-881
"'Oh Hell, May, Why Don't You People Have a Cookbook?': Camp Humor and Gay Domesticity," American Quarterly 65, no. 4 (2013): 877-904 (Winner of the Crompton-Noll Award, GL/Q Caucus of the Modern Language Association, January 2015)
"Sanford Versus Steinberg: Black Sitcoms, Jewish Writers, and the 1970s Ethnic Revival," Transition 105 (2011): 21-29
Book Chapters
"What Happened to the Functional Family?: Defining and Defending Alternative Households Before and Beyond Same-Sex Marriage," Intimate States: Gender, Sexuality, and Governance in Modern U.S. History, edited by Margot Canaday, Nancy F. Cott, and Robert O. Self (Chicago: University of Chicago Press, 2021)
"Domesticity," Routledge History of American Sexuality, edited by Kevin P. Murphy, Jason Ruiz, and David Serlin (New York: Routledge, 2019)
"Consumerism," Routledge History of Queer America, edited by Don Romesburg (New York: Routledge, 2018), 344-358
"'Nobody's Goddamn Business But My Own': Leonard Frey and the Politics of Jewish and Gay Visibility in the 1970s," in The Boys in the Band: Flashpoints of Cinema, History, and Queer Politics, edited by Matt Bell (Detroit: Wayne State University Press, 2016), 190-215
Exhibition Catalogues
Co-author, Gay Gotham: Art and Underground Culture in New York, with Donald Albrecht, Skira Rizzoli and the Museum of the City of New York, 2016 (Finalist, 2017 Lambda Literary Award, LGBTQ Nonfiction)
"The Makings of Home," essay in exhibition catalogue for On the Domestic Front: Scenes of Everyday Queer Life, Leslie-Lohman Museum of Gay and Lesbian Art, New York, NY, curated by James Saslow, August to October 2015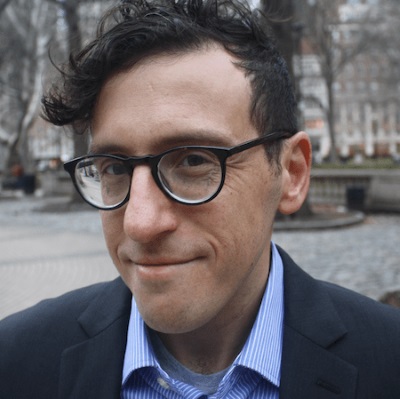 | | |
| --- | --- |
| Email | stephen.vider@uconn.edu |
| Fax | (860) 486-0641 |
| Mailing Address | 241 Glenbrook Road, Wood Hall U-4103, Storrs CT 06269 |
| Office Location | Wood Hall, Rm 324 |
| Campus | Campus: Storrs |
| Office Hours | Fall 2023: by appointment |
| Link | Personal Website |