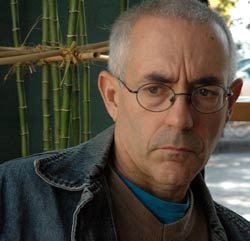 Please join us for the Spring 2016 Foreign Policy Seminar, featuring
Robert Vitalis
Professor, University of Pennsylvania
About Professor Vitalis:
Vitalis received his Ph.D. in political science from MIT in 1989. His graduate work included a three-year residence in Cairo where he studied Arabic and researched the political strategies of Egyptian business firms. His first book, When Capitalists Collide: Business Conflict and the End of Empire in Egypt, was published in 1995.  The Organization of American Historians awarded him the Bernath Prize in 1996 for his work on Egypt's political economy.
He has continued to develop and expand the scope of his interests in historical comparative analysis in his second book, America's Kingdom: Mythmaking on the Saudi Oil Frontier, which was published in October 2006 by Stanford University Press, and named a book of the year in the London Guardian.
Recent honors include fellowships from the Woodrow Wilson International Center (2009), the Rockefeller Foundation (2003), the International Center for Advanced Study, NYU (2002), and the American Council of Learned Societies (2002). He was a MacArthur Award nominee in 1998.
His new book project, White World Order, Black Power Politics: the Birth of American International Relations (Cornell University Press, 2015), moves away from the Middle East to explore the unwritten history of disciplinary international relations and to recover the African-American internationalist tradition.