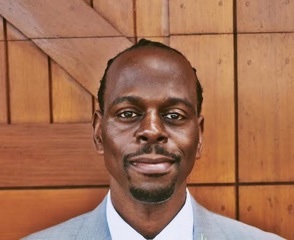 Congratulations to UConn History Professor Dexter Gabriel (under his nom de plume P. Djéli Clark) whose novel, Ring Shout, was selected by National Public Radio (NPR) to appear on their Best Books of 2020 list.
NPR Books editor, Petra Mayer, wrote:
"In P. Djéli Clark's version of the Jim Crow South, The Birth of a Nation wasn't just a movie – it was a summoning spell that brought the pointy headed, pale-skinned demons called Ku Kluxes to Earth to feed off the hatred of human Klansmen. Standing against the Klan are demon-hunters Maryse, Sadie and Chef, backed by the power of the ring shouts, chants led by the old Gullah woman Nana Jean. But hatred goes both ways, and Maryse must learn how to use her own before the demons do. Ring Shout is a novella, but it packs cinematic excitement, shuddering body horror, real history and wrenching emotion into its short length."
This book sounds incredible and a must-read. Well done, Professor Gabriel, and again, congrats on this incredible honor!