UConn History Professor and founding director of the Center for the Study of Popular Music, Jeffrey Ogbar participated in a two page ad that appeared in both the New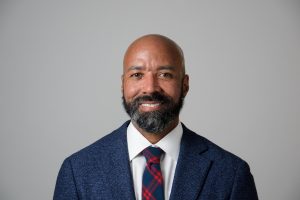 York Times and The Atlanta Journal-Constitution titled "Protect Black Art." The ad calls for restrictions on artists' lyrics and other forms of creative expression including visual arts, film, writing, etc. from being used against defendants in courtroom and emphasizes their right to creative freedom and expression. Prof. Ogbar joins artists, scholars, organizations and companies in the call for protective legislation that allows artists to express their creativity without the threat of it being used against them in the courtroom. The ad was published in the New York Times and The Atlanta Journal-Constitution on November 1, 2022.
Prof. Ogbar's scholarship focuses on 20th century African American history in the United States with a focus on Black nationalism and social movements. He has written on varied subjects including the New Negro Renaissance, mass incarceration, civil rights struggles, and hip-hop.