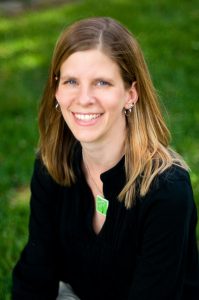 Congratulations to Dr. Aimee Loiselle (2019 PhD) for winning the Catherine Prelinger Award from The Coordinating Council for Women in History (CCWH).
Dr. Loiselle's research endeavors and service to women, along with her personal story and non-traditional pathway to academia, embody the spirit of the Prelinger Award. The CCWH's awards committee was particularly impressed by her commitment to mentoring and teaching immigrant women and her dedication to highlighting ordinary women's voices and experiences. Expanding on her award-winning dissertation, the book project, Creating Norma Rae: Southern Labor Activists and Puerto Rican Needleworkers Lost in Reagan's America, stood out as cutting-edge, comprehensive, and timely. Her book promises to be a major contribution to cultural history, labor history, oral history, women's and gender history, and the history of capitalism and transnational political economies.
Congratulation, Aimee, on this incredible honor! This is the second award Aimee's dissertation has received so far. Well done, Aimee, and keep making UConn History proud.