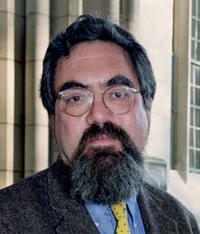 The University of Connecticut Department of History's Sixteenth Annual Fusco Distinguished Lecturer, Anthony Grafton (Henry Putnam University Professor of History, Princeton University) will be visiting the Department next Thursday, January 22, 2015.
Please join us in Wood Hall Basement Lounge for a Morning Workshop from 10:00 to 11:30 AM on Prof. Grafton's pre-circulated paper: "Observation and Compilation in Renaissance Ethnography: Johannes Buxtorf Observes the Jews of Ashkenaz". Copies of the paper are available in the History Department mail room, Wood Hall 117.
The Fusco Distinguished Lecture, "Colonial American Readers and the Traditions of Latin Humanism" will be at 4pm in Konover Auditorium, with a reception to follow.
Everyone is most welcome.