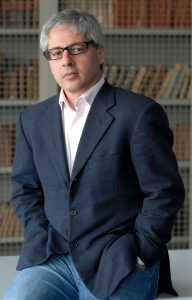 What an incredible first year for UConn History Professor Sergio Luzzatto.
Since joining the department in spring 2020, besides teaching his courses, and doing so virtually, he also inaugurated a new speaker's series, the Noether Dialogues in Italian & Modern History. Professor Luzzatto organized and moderated four panels this past year (fall 2020-spring 2021) with speakers from all around the world. And on top of those accomplishments, he just delivered a talk for the University of Connecticut Provost's Distinguished Speaker Series. Professor Luzzatto's talk, "Looking into a Name: The Emiliana Pasca Noether Chair and World History," focused on the personal and intellectual history of Emilia Pasca Noether and her family, the namesake and supporters of his academic chair and speaker series.
Well done, Professor Luzzatto, on an excellent first year as part of the UConn History family. Here's to an even more amazing year two!