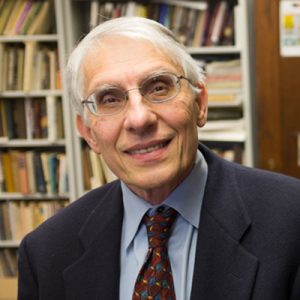 University of Connecticut Board of Trustees Distinguished Professor of History, Frank Costigliola's recently published biography Kennan: A Life between Worlds. His work offers a new picture of historian and diplomat George Kennan, whose foreign policy of containment of the Soviet Union fueled the Cold War, but who later would spend the next fifty years trying to end it.
Read about it in Michael Hirsh's Foreign Policy piece, "Is Cold War Inevitable?" and also in Foreign Affairs, "George Kennan's Warning on Ukraine."
Visit KPFA to watch his interview with Mitch Jeserich on Letters and Politics, "George Kennan: The Cold War Architect Who Opposed the War."
Or check out the video below.