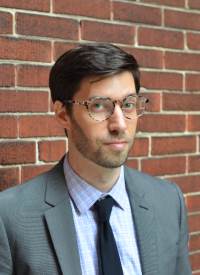 Please join us for the first Foreign Policy Seminar of Fall 2017!
The guest speaker is Daniel Immerwahr of Northwestern University. The title of his talk is "Nobody Knows in America, Puerto Rico's in America: Colonial Medicine, Militant Nationalism, and the U.S. Empire."
The talk will be held on Friday, September 22 in the Wood Hall Basement Lounge. A reception with refreshments will start at 4:30pm and the talk will begin at 5pm.
Professor Immerwahr is an historian of the United States and the world, serving in the history department at Northwestern University. His first book, Thinking Small (Harvard, 2015), offers a critical account of the United States' pursuit of grassroots development at home and abroad in the middle of the twentieth century. He is currently working on another book, How to Hide an Empire, about the United States' overseas territory.