Nearly twenty years ago, Congress launched the Veterans History Project, an ambitious effort coordinated by the Library of Congress and run through local centers to gather the oral histories of US veterans.
Starting this spring, UConn is joining the work, aiming to reach and record a wide range of veterans across New England as they tell their stories.  The Veterans History Project at UConn is a joint endeavor of the Department of History and Veterans Affairs and Military Programs.
Anyone who's willing to do the training can become an interviewer. For UConn students, there is an opportunity, starting this spring and continuing in the coming years, to earn internship credits while working as an interviewer, gathering important stories and developing useful skills.
On Monday, March 4, we will be kicking off the new program with a public event at Werth Hall. There will be breakfast and lunch for attendees, as well as parking validation for those coming from off-campus.  The morning will begin with introductions to the project and discussion of the value of stories and the importance of oral history. It will continue after lunch with free training for anyone interested in becoming an interviewer for the project.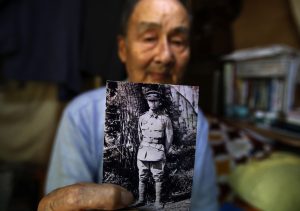 Professor Fiona Vernal will be speaking at the event and coordinating the internship, together with Heather Parker.  Feel free to contact them with any questions at Fiona.vernal@uconn.edu or heather.parker@uconn.edu.  More details can be found here.
---