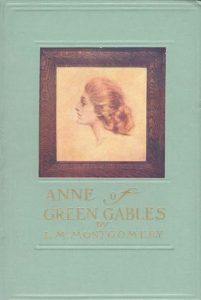 For their senior honors thesis, UConn History '21 graduate Nicole Mooradd explored Progressive Era children's literature, marking shifts in gender norms, child-rearing, and notions of "respectable" girlhood. A job well done!
Nicole Mooradd, "'Just Be Glad': Fiction for Girls during the Progressive Era, 1897-1920"
Thesis Advisor: Dr. Peter Baldwin
Prior to the early twentieth century, most children's books were written for boys and focused on a specifically masculine set of characteristics. Following the release of Little Women in the mid-nineteenth century and the emergence of first-wave feminism, the Progressive Era brought about a new time for literature to thrive, specifically books written explicitly for female children. Many of these books written for girls were by female authors and focused on domestic stories of girls going through an average and expected life. These stories reflect the distinct gender roles expected for female children to adhere to as they grow older and enter into adulthood. This essay argues that these stories use "goodness" and its influence on the concept of feminine duty to highlight typical feminine gender roles that the authors want young readers to emulate as they grow older. Although the women's place was changing in society, there were still a continuing emphasis of domesticity, womanhood, and childhood that females could not escape. I will focus on three domestic fiction stories, Kate Douglas Wiggins Rebecca of Sunnybrook Farm, Eleanor H. Porter's Pollyanna, and Lucy Maud Montgomery's Anne of Green Gables to explore these themes. These stories were staples of literature that were popular for young American girls during the Progressive Era and continue to be incredibly famous stories that influence society in the present.
---