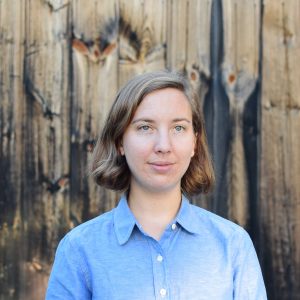 Office: Wood Hall, room 206
Email: danielle.dumaine@uconn.edu
Website: danielledumaine.com
Advisor: Micki McElya
Areas of Specialty: 20th Century U.S., Women's and Gender, and Sexuality History, Cultural History, Feminist and Queer Theories
Current Research Interests:
Danielle Dumaine is a doctoral student studying United States History. She focuses on the history of women and gender, race, and utopia. She is interested in the ways that new understandings of, and tensions around, race and gender shaped United States society in the 1960s and 1970s. Her research examines the life and work of the poet Diane di Prima alongside ideas of desire and commodity in the postwar United States. Her dissertation brings recent developments in queer theory and histories of sexuality, gender, and the family to bear on the history of capitalism and social movements in the U.S. Specifically, she is interested in self-commodification and understandings of identity, celebrity, creativity, gender, and cultural production.
Bio:
Danielle Dumaine received her BA from Tufts University in 2012 and a MA from the University of Connecticut in 2015. In addition to her PhD, Danielle is pursuing a certificate in Feminist Studies from the Women's, Gender, and Sexuality Studies Department.