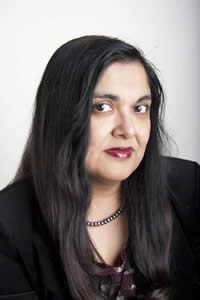 UConn's Draper Chair in American History, Professor Manisha Sinha, has dominated recent discussion over the ongoing impeachment process of President Trump in op-eds and media interviews. In addition to providing commentary on the current political environment and the House's fourth impeachment, she also draws strong comparisons to the first presidential impeachment of Andrew Johnson. As noted by Sinha, there are many similarities including that of presidential overreach and encroachment on the powers of Congress. To learn more about the parallels between impeachment past and present, please check out the following links:
New York Times: "Donald Trump, Meet Your Precursor" (November 29, 2019).
KPFA 94.1: Special Broadcast – House Judiciary Committee opens hearing on Trump Impeachment (December 4, 2019).
This is Democracy: Episode 68 – The First Presidential Impeachment (December 5, 2019).
NPR: A Look Back at the First Presidential Impeachment In the U.S. (December 11, 2019).
KCBS Radio San Francisco 7:40 AM (December 13, 2019).
---