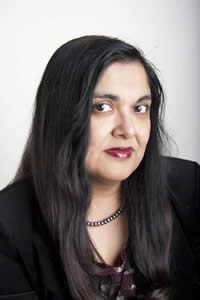 The Senate's acquittal of President Trump kept media outlets, and Professor Manisha Sinha, busy during the week of February 5th. TIME Magazine's article, "Where Trump's Acquittal Fits Into the History of Impeachment, According to Historians," features Professor Sinha's view of the Senate vote, its place in American history, and the future of the Republican Party. Democracy Now! also interviewed Professor Sinha for the second time this year to receive her follow-up remarks on the impeachment process.
Professor Sinha is the James L. and Shirley A. Draper Chair of American History at the University of Connecticut. She currently is on leave as a fellow at the Radcliffe Institute at Harvard University.
For the article, click here.
For the TV interview by Democracy Now!, click here.
---