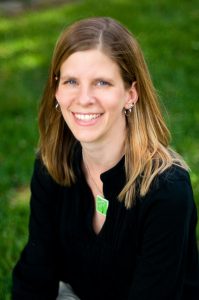 A huge congratulations to Aimee Loiselle, who just won the Lerner-Scott Prize for the best doctoral dissertation in U.S. Women's History from the Organization of American Historians!
The OAH announcement follows below:
Aimee Loiselle, Smith College (dissertation completed at the University of Connecticut, under the direction of Micki McElya with Christopher Clark and Peter Baldwin). "Creating Norma Rae: The Erasure of Puerto Rican Needleworkers and Southern Labor Activists in a Neoliberal Icon" is a stunningly successful combination of original scholarship, compelling prose, and sophisticated argumentation. The iconic 1979 film Norma Rae, starring Sally Field as union organizer Crystal Lee Sutton, is Loiselle's point of departure. The movie depicts Sutton, a white woman, as a courageous underdog who spearheads the unionization of southern textile workers. Analyzing the gendered, racialized, and colonial narratives embedded in the film, Loiselle shows that American popular culture defines "the working class" as white and prefers mythic tales about heroic individuals to true stories about multiracial collective action. She then highlights the work and activism of Puerto Rican needleworkers in the Northeast; these women unionized and battled to stay afloat economically during the 1970s and 1980s, as industries increasingly sought cheaper labor wherever available to compete in the global marketplace. By employing a transnational framework and a cross-disciplinary lens, Loiselle challenges the centrality of white southern mill workers in our histories and interrogates how culture shapes neoliberal political economy. Her dissertation's contributions to the fields of labor, gender, and cultural studies make it a fitting recipient of the Lerner-Scott prize.
---