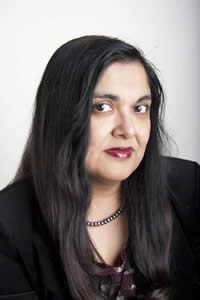 Save the date! On Monday, 10/11, UConn History Professor Manisha Sinha will deliver the keynote address at the Race and Slavery in New England Symposium, sponsored by the Museum of Old Newbury. The conference will take place from 8:30-5:30pm with in-person and online options. Professor Sinha will speak at 8:45am on the "Abolitionist International." From the event website:
Sinha explores how Garrisonian abolitionists built transnational networks of protest by aligning antislavery with pacifism, women's rights, and utopian socialism. Abolition overlapped with contemporary radical social movements, including the struggle for the rights of labor. The talk will address both the convergences as well as conflicts between these movements.
Check out the registration and event details!  This will be an excellent and timely talk and conference!
---