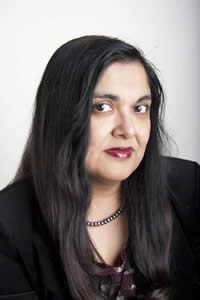 Prof. Manisha Sinha, the James L. James L. and Shirley A. Draper Chair in American History, and a leading scholar on the history of slavery and abolition, will be participating in a program through the National Constitution Center on "Liberty and Slavery at America's Founding." The program will take place Tuesday, February 28th, and will run from at 7pm ET. 
Prof. Sinha, author of The Slave's Cause: A History of Abolition will join historians Harold Holzer, author of several books on President Abraham Lincoln, including Lincoln: How Abraham Lincoln Ended Slavery in America and Edward Larson for a discussion on Larson's recent book American Inheritance: Liberty and Slavery in the Birth of a Nation, 1765-1795. They will explore the paradox of liberty and slavery between Revolutionary America through the Civil War.
The National Constitution Center is hosting this free event and online registration is open.