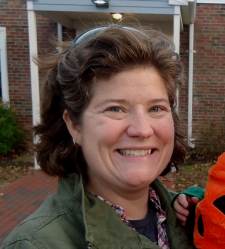 The Department is extremely pleased to announce that Dr. Hilary Bogert-Winkler has accepted the position of Director of Pastoral Studies at Montreal Diocesan Theological College, an Anglican institution affiliated with McGill University.
Bogert-Winkler recently defended her dissertation, titled "Prayerful Protest and Clandestine Conformity: Alternative Liturgies and the Book of Common Prayer in Interregnum England," in April 2019. In addition to studying liturgy and church history at UConn, Rev. Bogert-Winkler also has served in the Diocese of Western Massachusetts. Bogert-Winkler is "thrilled" to be joining Dio and states that "In learning more about the college, I have been so impressed with the creativity, excitement, and passion for the Gospel I see. The church is being challenged to find new ways to train all its members to be ministers of the Gospel, and I look forward to joining in that work in Montreal."
Congratulations, Hilary!
---