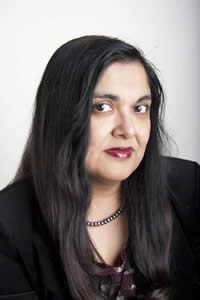 This past week it was announced that Manisha Sinha, the UConn History Department's James L. and Shirley A. Draper Chair in American History, is a recipient of a 2019-2020 fellowship from Harvard University's Radcliffe Institute for Advanced Study.
With an acceptance rate of 3.7 percent and an applicant pool of more than 1,000 distinguished academics, it is a well-earned honor for Professor Sinha to serve as one of the fellows. Specifically, her research on "the limits and possibilities of progressive constitutionalism through study of gender and race issues that arose during Reconstruction" will contribute to the Institute's 19th Amendment Project associated with Radcliffe's Schlesinger Library on the History of Women in America.
For more information, please see the Institute's fellowship announcement listed here.
---